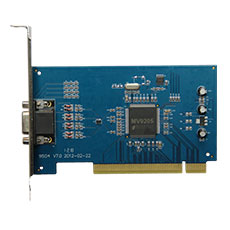 DVR PCI Card
---
---
CCTV DVR Card for PC use, and easy set up for smart phones.
Product introduction
This DVR Card is specially designed for desktop use for the CCTV cameras. And it is very easy for setting up for the smart-phone and internet mornitoring.
We have 4 chennals Naf: 75.00, 8 chennals Naf: 125.00 and 16 chennals Naf: 175.00 in stock.